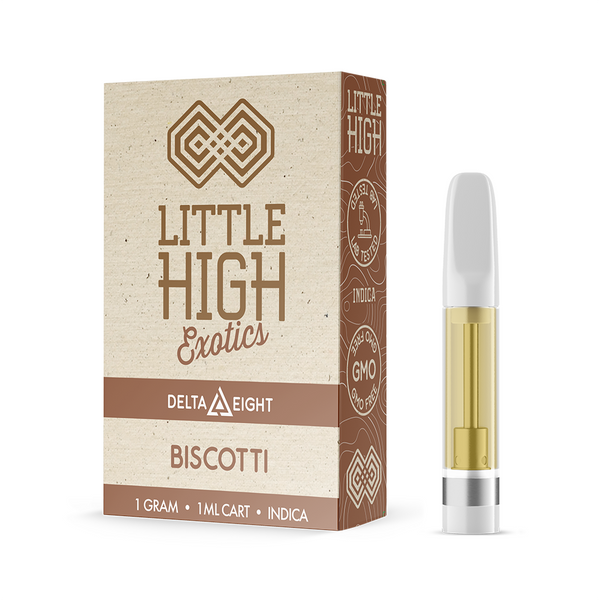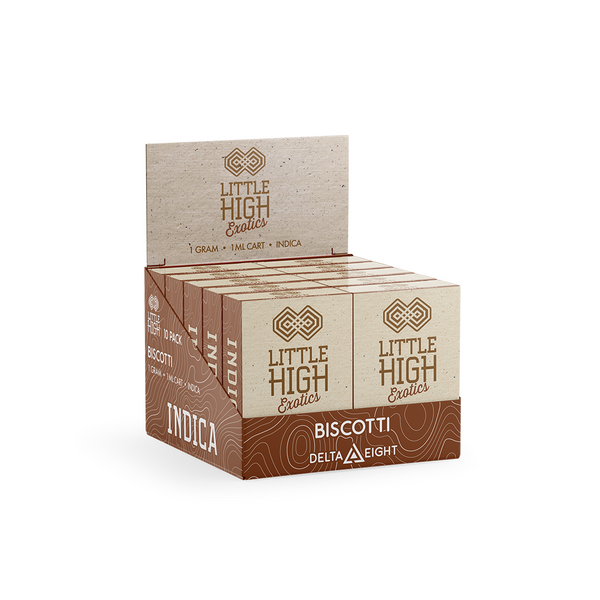 Biscotti | 1 Gram Cart
Biscotti is the beautiful child of Gelato 25, Girl Scout Cookie, and Sour Florida OG. Imagine: Vanilla Wafers and sugar cookie dough, with a sprinkle of Cinnamon Toast Crunch. Biscotti takes on these delectable flavors in just one puff. It is a classic indica dominant strain, and will leave you wanting more.
Our Biscotti features our premium Hemp Derived Oils which comes in our compact 1-gram cart and child-resistant packaging.