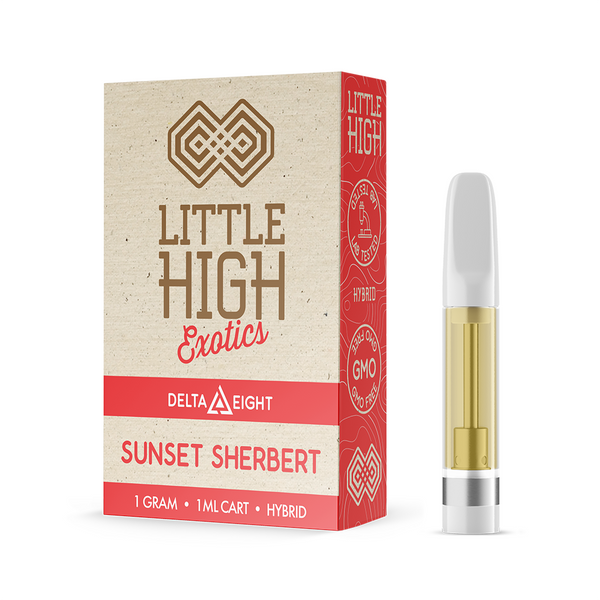 Sunset Sherbert | 1 Gram Cart
Begin your evening of sunset chasing with this flavorsome sherbert. With tangy notes of fruit, combined with the sweetness of berries, Sunset Sherbert is an ideal afternoon delight. This strain would pair perfectly with a summer afternoon lounging in the sand.
Our Sunset Sherbert features our premium Hemp Derived Oils which comes in our compact 1-gram cart and child-resistant packaging. 
If you love our Little High Delta 8 Sunset Sherbert cart, dont forget to check out our Litty Extracts Sunset Sorbet, Delta 8 Disposable vape. With similar flavor profiles, they make a perfect combination.